Nintex Process Optimisation
Optimise
Optimise your business processes leveraging the data created through your automated processes
Monitor
Monitor your processes to quickly identify and address issues.
Analyse
Use data visualisation to pinpoint potential process improvements.
Improve
Easily update your process mapping and automation based on data-driven insights.
Actionable business process analytics
Explore your data and find actionable insights with Nintex Analytics process intelligence software. Monitor workflow performance, discover data-driven trends, and transform your business processes with our integrated analytics tools.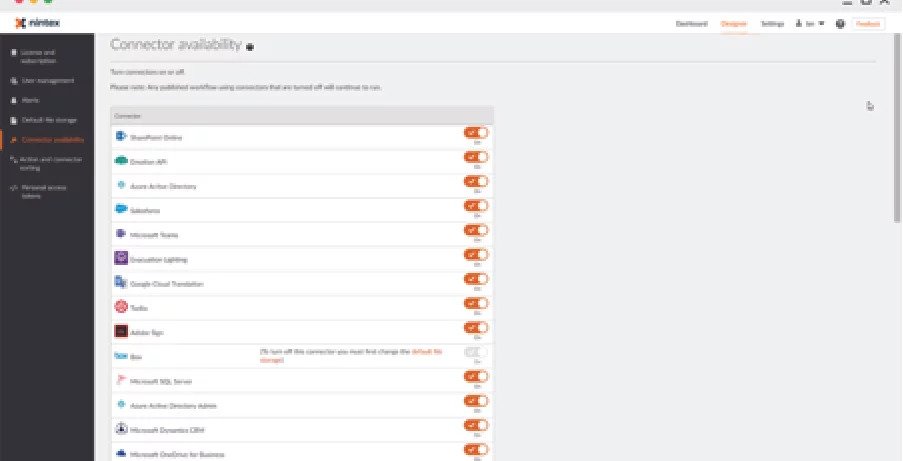 Unrivaled business process integration
Nintex Connectors integrate your business apps within your automated workflows. Integration is as simple as dragging a built-in connector into the Nintex designer canvas. Nintex Connectors cover the popular apps you use every day, and our Xtensions™ framework lets you build and customise your own connector.