Dynamics 365 Project Operations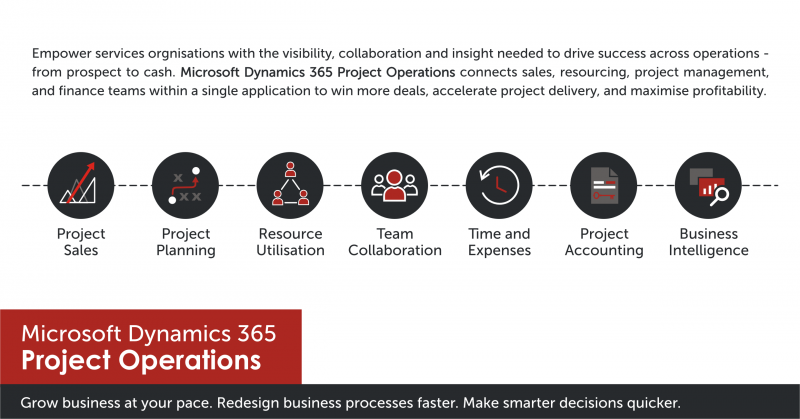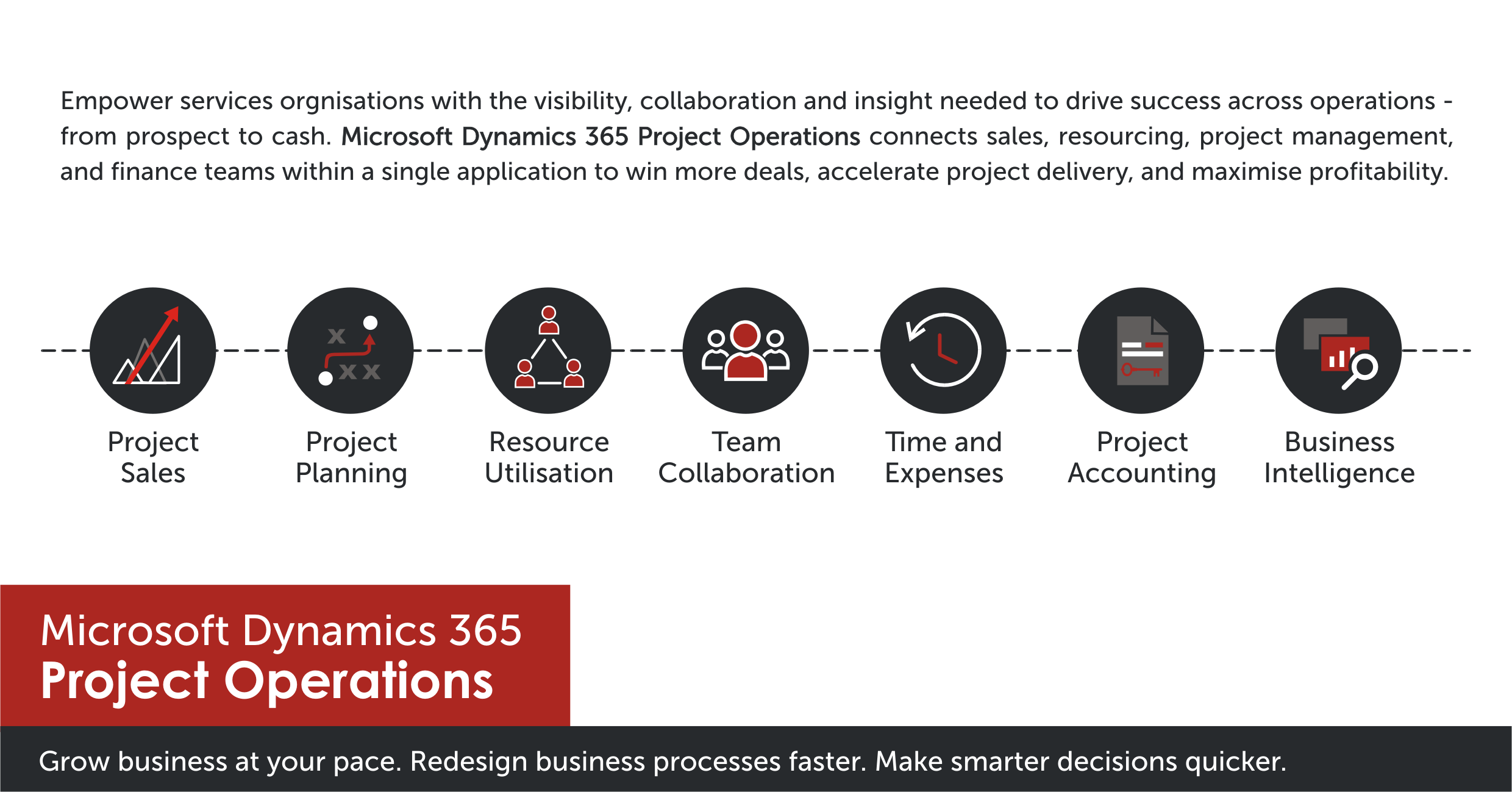 Using the experience of DAC Systems as a partner, use Microsoft Dynamics 365 Project Operations to connect sales, resourcing, project management, and finance teams in a single application and win more deals, accelerate project delivery, and maximise profitability.
Leaders get business insights to increase visibility across all teams, data, and processes, plus AI capabilities for better and faster business decisions.

Sales is enabled to win more deals and accelerate the sales cycle with fast and accurate quotes, flexible pricing, and seamless transitions from estimate to execution.

Resourcing is set up to optimise resource use by aligning the right people, with the right skills, to the right projects. This improves quality and helps to retain top performers.

Project managers can accelerate project delivery with state-of-the-art, built-in project management that uses familiar, easy-to-use Microsoft Project capabilities.

Team members can improve productivity, collaboration, and visibility with integration to Microsoft Teams, and submit time and expenses from anywhere.

Finance can simplify project accounting with time and expense tracking governance, project costing, budgeting, invoicing, revenue recognition, compliance, and visibility into key business health metrics.
Project Operations is powerful on its own but can be expanded using DAC Systems' best practice insights across the Dynamics 365 portfolio including Marketing, Human Resources, Customer Service, and more.
Microsoft Dynamics 365 Project Operations: Features
Microsoft Dynamics 365 Project Operations is bundled with features and capabilities to unify all aspects of project-based services. Teams can access the information and real-time analytics needed to deliver projects on time and within budget:
Drive project success and profitability with Project Operations
Get the visibility, collaboration, and agility needed to drive success across your project-centric business – from prospects to payments to profits.
Deliver exceptional deal management experiences.

Optimise resource utilisation.

Drive success through enhanced project management.

Simplify time tracking and expense management.

Maximise profitability with streamlined project financials.

Improve business acumen to drive success.
Other Dynamics 365 Enterprise Solutions