Enterprise Mobility & Security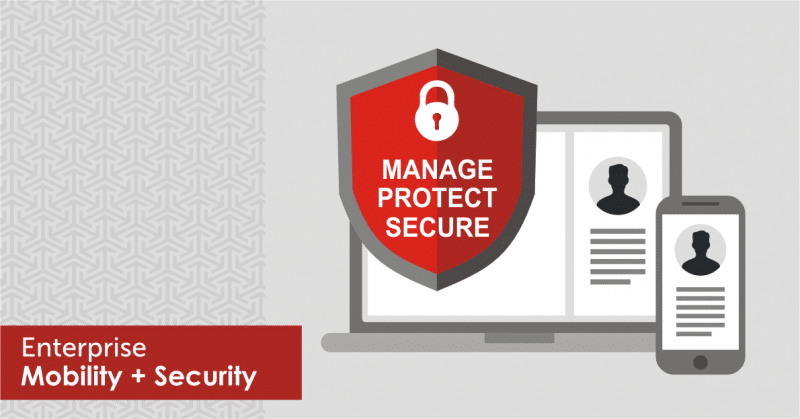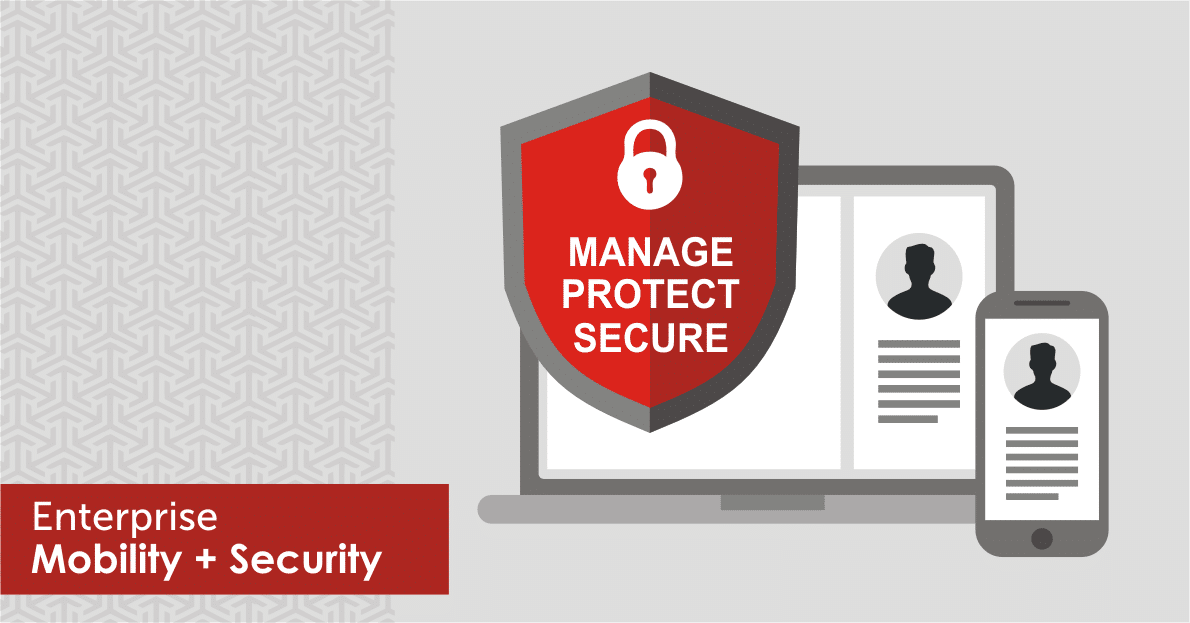 Protect your time and empower your team with DAC Systems and Microsoft Enterprise Mobility Security (EMS). Stay secure and productive anywhere, on any device, with identity and intelligence-driven innovations.
Combining the local expertise and best practice knowledge of DAC Systems with the Microsoft EMS platform, companies can protect and secure themselves while empowering employees to work in new and flexible ways.
Identity and access management
Ensure secure connection between people, devices, apps, and data. Increase your security and productivity with a single, holistic identity solution that gives you flexibility and control.
Information protection
Protect your sensitive data everywhere, even in transit and when shared. See and control how files are used with a comprehensive and integrated information protection solution.
Threat detection
Detect and investigate advanced threats, compromised identities, and malicious actions across your on-premise and cloud environments. Protect your organisation with adaptive, built-in intelligence.
Cloud security
Get comprehensive, cross-cloud protection with Microsoft cloud security solutions.
Expand your security with EMS
Get greater protection, detection, and response capabilities for your mobile workforce. EMS and its products increase the security features of Windows 10 and Microsoft 365 and extend them to your entire environment including investments that are not supplied by Microsoft.
Azure Active Directory
The most trusted identity and access management solution in the market that helps you safeguard user credentials and connect people securely to the apps they need.
Microsoft Endpoint Configuration Manager
Systems management software for managing on-premises PCs, servers, and mobile devices with cloud-powered insights.
Microsoft Intune
Cloud-based unified endpoint management, access management, and data protection.
Azure Information Protection
Cloud-based data classification, tracking, protection, and encryption.
Microsoft Cloud App Security
Cloud access security broker with discovery, behavioural analytics, risk assessment, data protection, and threat protection.
Microsoft Advanced Threat Analytics
On-premises platform that protects against advanced targeted cyberattacks and insider threats.
Microsoft Defender for Identity
Cloud-based solution that helps protect your business' identities from multiple types of advanced targeted cyberattacks.
Microsoft Secure Score
Intelligent insights and guidance that help maximise your security posture with Microsoft 365 and Azure.
Other Infrastructure Solutions